TMMi Professional Mastering Test Process Improvement (On-Demand)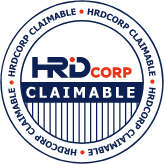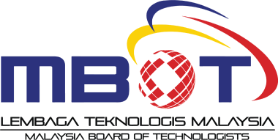 About TMMi Professionals
The TMMi Professional qualification is aimed at anyone involved in using the TMMi model. This includes people in roles such as test process improvers, test consultants, TMMi (lead-)assessors, business stakeholders, test managers, and members of a Test Process Group. The TMMi Professional qualification is also appropriate for anyone who wants an understanding of the TMMi model. Holders of the TMMi Professional Certificate will be able to demonstrate a level of knowledge required as a prerequisite to become an accredited TMMi lead-assessor or assessor.
*TMMi is the world-leading model for test process improvement. Using TMMi, organizations can improve their test process and even become accredited when they comply with the requirements.
Value to Business
In terms of business objectives, a TMMi Professional is able to perform the following tasks which will bring added values/skills to the business:
Explain to management the business importance of test process improvement
Guide and advice an organization or project when using the TMMi model as a basis for their test process improvement, both in traditional sequential lifecycle environment as Agile context.
Provide support in the interpretation and understanding of the TMMi model, including the relationship of the TMMi to the CMMI model
Act as a co-assessor in informal TMMi assessments
Participate in programs for improving the test process within an organization or project and can identify critical success factors
Course Outline
The TMMi Professional training course can be done in two days (total minimum contact hours of 12 hourse, excluding the exam). Main topics covered in the course are:
Context of Test Improvement
Introduction to the TMMi Model
TMMi Maturity Levels
Structure of the TMMi
TMMi model
TMMi in an Agile context
TMMi Assessments
Implementing TMMi
The Exam
The TMMi Professional examination comprises 40 multiple-choice questions. Each correctly answered question is worth one point. A score of at least 65% (26 or more points) is required to pass. The time allowed for the examination is 60 minutes, if given in the candidate's native language. If the candidate's native language is not the examination language, the time allowed is 75 minutes.
Note: Completion of a training course is NOT a prerequisite for the exam.