ASTQB Certified Mobile Tester - Foundation Level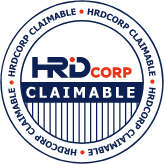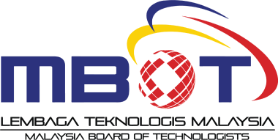 About the Course
This course provides testers and test managers with an understanding of test fundamentals for mobile applications. It is ideal for testers experienced with the development of web-based, PC, and client-server applications, entry-level testers with an interest in mobile testing, and experienced developers with a lot to a little knowledge of testing who work in mobile app development.
Testers, test analysts, test engineers, test consultants, test managers, user acceptance testers, and software developers working on mobile apps will find this course useful, informative, and fun.
Course Outline
Chapter 1: Introduction to Mobile Testing
What is a Mobile Application
Expectations from Mobile Users
Challenges for Testers
Necessary Skills
Equipment Requirements
Lifecycle Models
Chapter 2: Test Planning and Design
Identify Functions and Attributes
Identify and Assess Risks
Determine Coverage Goals
Determine Test Approach
Identify Test Conditions for Mobile Testing
Regression Testing
Chapter 3: Quality Characteristics for Mobile Testing
Introduction
Functional Testing
Non-Functional Testing
Chapter 4: Environments and Tools
Tools
Environments and Protocols
Specific Application-Based Environment Considerations
Real Devices, Simulators, Emulators and the Cloud
Performance Test Tools and Support
Test Automation
Chapter 5: Future-roofing
Expect Rapid Growth
Build for Change
Plan for the Future
Anticipating the Future
By the end of this course, an attendee should be able to:
Identify and mitigate the challenges that face a mobile application tester.
Plan, design and implement appropriate test cases for mobile applications.
Work with other team members to identify and assess risks and to implement a testing solution to help mitigate those risks.
Identify the applicable quality characteristics for a mobile application and identify an appropriate testing approach to address those characteristics.
Participate in tool analysis and selection to select the most appropriate tools for conducting mobile application testing.
Identify areas for non-functional testing and prepare appropriate tests for those areas.
Understand the differences between the various mobile application types and select appropriate tools, techniques and approaches to test those applications.
Effectively employ simulators, emulators, the cloud, and real devices for testing.
Participate in planning for the future, including proper tool selection and building for maintainability.
Upcoming Class
Date
Venue/Platform
MBOT CPD Hour
Face to face (F2F) or Remote online training (ROT)
03-04 Jul
Custommedia Academy
10 hours
Face to Face (F2F)
07-08 Aug
MS Teams
6 hours
Remote Online Training (ROT)
28-29 Aug
Custommedia Academy
10 hours
Face to Face (F2F)
23-24 Oct
MS Teams
6 hours
Remote Online Training (ROT)
21-22 Nov
MS Teams
6 hours
Remote Online Training (ROT)
06-07 Feb 2024
MS Teams
10 hours
Face to Face (F2F)
20-21 May 2024
MS Teams
10 hours
Face to Face (F2F)
Pricing & Payment Plans
Course Fee
RM 3,000
Plus RM 1,050 for exam fee.
*Price above before SST
Fill the training course registration form by clicking the button below to register.
You can reach us via WhatsApp at +6011 51124480 between Monday and Friday,
9 a.m. to 6 p.m.
Enroll Courses