ISTQB® Certified Tester Automotive Software Tester (CT-AuT)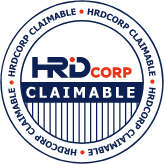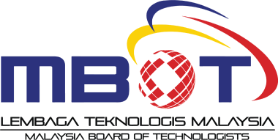 About the Course
The ISTQB® Certified Tester Automotive Software Tester (CT-AuT) certification focuses on the specific requirements for "testing E/E systems" in the automotive environment on the basis of established standards (Automotive SPICE®, ISO 26262, AUTOSAR®, etc.). It also covers testing in virtual environments (including XiL), and automotive-specific static and dynamic test techniques.
Who should attend?
All persons involved in software testing in the automotive area such as persons in roles like like testers, test analysts, test engineers, test consultants, test managers, release testers and software developers. Also recommended for Project manager, quality manager, software development manager, system analyst (business analysts), IT manager or management consultants, who wish to acquire basic knowledge and basic understanding of the topic software testing in the automotive area
Entry criteria: 
For Training:
Recommended for candidate to attend ISTQB CTFL Training Course prior to attending CT-AuT course. 
Exam Prerequisite:
Candidate must hold the ISTQB Certified Tester Foundation Level (CTFL) certificate. and interest in testing in automotive development projects. However, it is recommended that the candidate
has at least a minimum background knowledge in software development or software testing (for example six months' experience as a system or acceptance tester or as a developer)

or has taken a course, which is accredited per the ISTQB® standard (by an ISTQB®-member board) and/or

has gained initial experience in the testing in E/E development projects in the Automotive industry
Course Outline
Chapter 1:
Introduction to Automotive Software Testing
Requirement from Divergent Project Objective and Increasing Product Complexity 

Project Aspects influenced by Standards

The Six Generic Phases in the System Lifecycle
Chapter 2:
Standards for the testing of E/E systems
Automotive SPICE (ASPICE)

ISO 26262

AUTOSAR

Comparison
Chapter 3:
Testing in a virtual environment
Test environment in general

Testing in XiL test environments
Chapter 4:
Automotive-specific static and dynamic test techniques
Static test techniques

Dynamic test techniques (Condition testing, multiple condition testing, modified condition/decision testing, Back-to-Back Testing, Fault injection Testing, Requirement-based testing, Context-dependent selection of test techniques
(Sourced Foundation Level Specialist, CTFL-Aut Syllabus Version 2018 (2.0.2) dated July 4th—2018)
Upcoming Class
Date
Venue/Platform
MBOT CPD Hour
Face to face (F2F) or Remote online training (ROT)
11-12 Sept
MS Teams
8
Remote online training (ROT)
Pricing & Payment Plans
Course Fee
RM 4,500
Plus RM 1,050 for exam fee.
*Price above before SST
Fill the training course registration form by clicking the button below to register.
You can reach us via WhatsApp at +6011 51124480 between Monday and Friday,
9 a.m. to 6 p.m.
Enroll Courses