IFPUG Function Point Analysis and Measurement (FPA)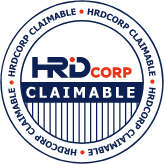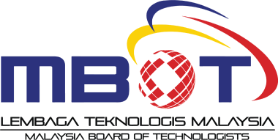 About the Course
The IFPUG FP Analysis and Measurement course is designed to introduce participants to the Function Point (FP) Analysis concepts towards laying the foundation for participants to achieve professional certification through the International Function Point User Group (IFPUG). IFPUG has certified this training to be compliant with the most current standards and version of the Counting Practices Manual (CPM). IFPUG functional size measurement (FSM) method is an accepted standards (ISO/IEC 20926:2009).
About CFPS Exam
Certified Function Poiny Specialist designations are formal recognition of a level of expertise in the area of Function Point Analysis. A CFPS is acknowledged as having the skills necessary to perform consistent and accurate function point counts and comprehension of the most recent counting practices. The Certification Exam is structured so that both the knowledge and the ability to apply the definitions and rules as published in the current CPM are tested. It currently composed of three sections: Definition, Implementation, and Case Study. The Certification, registration, result and certificate will be delivered by IFPUG's Certification partner iSQI. The certification exam will be delivered using a remote certification approach and technology called FLEX.
More information at http://www.ifpug.org/certification/
Course Outline
Introduction to IFPUG Function Point (FP) Analysis
This module provides the foundation course for understanding the concepts and uses of the function point technique.
Over the two days, participants will learn the fundamental concepts behind Function Point analysis and counting. The uses and benefits of function point analysis will also be demonstrated.
The training incorporates group discussion and case studies which include hands-on counting exercises.
Learn from the experience of others. Study examples of actual application of FP Analysis in recent projects. Topics will include a variety of web-based, distributed and agile examples to equip learners to immediately apply the FSM rules on their own projects. Also included: How to increase accuracy, reliability and repeatability of your FSM counts.
Certified Function Point Specialist (CFPS) Exam Workshop
This module is designed for measurement specialists who are preparing for the IFPUG Certified Function Point Specialist (CFPS) exam. It is appropriate for both persons prepared to become a CFPS as well as individuals interested in understanding the structure and content of the exam. It utilises adult education techniques to describe the exam process and what is required to successfully pass the CFPS exam. It also provides an opportunity for participants to take a 'practice' exam simulating the automated IFPUG exam environment.
Upcoming Class
Date
Venue/Platform
MBOT CPD Hour
Face to face (F2F) or Remote online training (ROT)
30 Oct-2 Nov
Custommedia Academy
20 hours
Face to Face (F2F)
13-16 May 2024
Custommedia Academy
20 hours
Face to Face (F2F)
Pricing & Payment Plans
Course Fee
RM 8,000
Plus RM 1,500 for exam fee.
*Price above before SST
Fill the training course registration form by clicking the button below to register.
You can reach us via WhatsApp at +6011 51124480 between Monday and Friday,
9 a.m. to 6 p.m.
Enroll Courses