CUSTOMMEDIA Business Process Modelling & Notation v3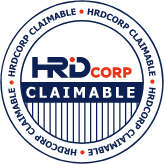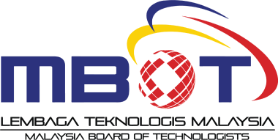 About the Course
C-BPMN is a comprehensive modeling language that is aligned to BPMN 2.0TM, and is used to document business processes and detailed descriptions of task associated with the business processes. It has been developed to help organizations create business processes that are:
Easy to read and understand
Easy to train and audit
Easy to maintain
The C-BPMN program is structured to progressively build knowledge and skills in business process modeling. With C-BPMN, participants will obtain a deeper understanding of how their business processes and functions work.
Course Outline
This one-day course provides an understanding of the key concepts of C-BPMN and is useful for those who will be involved in improving business processes in their organisations.
Duration: 1 Day
Mode: Online/Face to Face
Chapter 1: Getting to Know C-BPMN
History of Business Process Modeling
C-BPMN in Context
Chapter 2: Understanding C-BPMN
Conceptual Diagram (CD)
Business Process Model (BPM)
Task Details Map (TDM)
At the end of this training, participants should be able to:
Identify the need to improve business processes
Explain the value of C-BPMN
Learn the syntax and semantics of C-BPMN
Adopt some of the best practices of C-BPMN
Explain Conceptual Diagram (CD), Business Process Model (BPM) and Task Details Map (TDM)
Read CD, BPM and TDM effectively
This two-day course presents the practical and beneficial aspects of C-BPMN including governing C-BPMN works as a project. It covers, among others, step-by-step in modeling business processes using C-BPMN.
Duration: 2 Days
Mode: Online/Face to Face
Chapter 1: Modeling Process Using C-BPMN
Explains about continual modeling and managing C-BPMN model.
Chapter 2: Verifying C-BPMN Model
Emphasises on the importance of producing a quality-assured C-BPMN model
Chapter 3: Projectizing C-BPMN Works
As C-BPMN works become sizable and subsequently to be institutionalised, the works can be managed and executed as a project. This section provides tips to help a project manager execute a C-BPMN project.
At the end of this training, participants should be able to:
review or audit business processes
relate back to type of Change Requests that can be raised by user (e.g. roles change, etc), BPI/BPC to update or improve the business processes
develop process using the C-BPMN settings and attributes as a guideline
create and/or update Conceptual Diagram / Business Process Model (BPM) / Task Details Map (TDM)
manage C-BPMN model
projectize C-BPMN works
Upcoming Class
Date
Venue/Platform
MBOT CPD Hour
Face to face (F2F) or Remote online training (ROT)
27-29 Mar
Custommedia Academy
5 hours
Face to Face (F2F)
12-14 Sept
Custommedia Academy
15 hours
Face to Face (F2F)
Pricing & Payment Plans
Course Fee
RM 3,500
Total registration fee.
*Price above before SST
Fill the training course registration form by clicking the button below to register.
You can reach us via WhatsApp at +6011 51124480 between Monday and Friday,
9 a.m. to 6 p.m.
Enroll Courses