Selenium United – Certified Selenium Engineer with Java or Python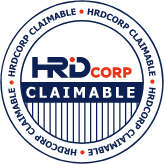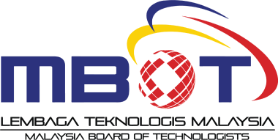 About the Course
What makes Selenium United courses unique?
Participants receive to-the-point information in a practical setting that is relevant for today's professional testers (25% theory, 75% practical).

Participants receive an un-diluted Selenium experience, focusing more on the critical Selenium concepts, which allows for better real-life implementation in their daily work.

The course and supporting documents have been developed by an international team of experts who understand the current developments in this field of expertise.

Certificates are issued by an internationally renowned and ISO-certified certification body. Supported by important companies in the industry.
Who should take Certified Selenium Engineer (CSE)?
If you are a tester mainly focused on manual testing and want to step into the world of test automation, this course is for you.
If you are a test automation engineer who has just started with Selenium or you have done test automation with other tools, and now want to explore Selenium, this course is for you.
If you are an engineer with an intermediate level of Selenium knowledge, and require some support on how the Selenium components best fit together for professional Selenium-based automation, this course is also for you.
Entry criteria: –
Prerequisite Training
Basic knowledge of core Java (for CSE Java) or Python (for CSE Python) is mandatory
Basic knowledge of Eclipse is also recommended
Course Outline
Day 1:
Web UI Automation, Selenium, Browser & Page Level Interactions, Element Identification in Depth
Day 2:
Element Inquiry and Interactions, Beyond Simple Code Constructs
Day 3:
Refactoring, Creating a Basic Frame work, Mock Exam, Certification Exam
To become a Certified Selenium Engineer, you have to successfully pass the exam.
40 multiple-choice questions to be completed in 60 minutes

65% required to pass (26/40)

Individual exams can be done online in your home and offices via Brightest Private Exams
Upcoming Class
Date
Venue/Platform
MBOT CPD Hour
Face to face (F2F) or Remote online training (ROT)
22-24 May
MS Teams
TBA
Remote online training (ROT)
25-27 Sept
MS Teams
TBA
Remote online training (ROT)
Pricing & Payment Plans
Course Fee
RM 5,200
Plus RM 1,050 for exam fee.
*Price above before SST
Fill the training course registration form by clicking the button below to register.
You can reach us via WhatsApp at +6011 51124480 between Monday and Friday,
9 a.m. to 6 p.m.
Enroll Courses