Certified Data & Analytics Tester (CDAT)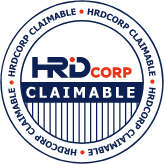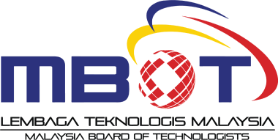 About the Course
Certified Data & Analytics Tester is a 2-day interactive certification course that helps you develop the skills and knowledge to thrive in a data and analytics environment.
Who should attend?
This course has been designed for test consultants, business analysts, data leads, data warehouse developers and business intelligence consultants.
Business Outcomes
CDAT certified consultants can define a vision and test strategy and apply it to an efficient test approach in data-oriented environments and projects, using the essential test specification techniques necessary in DA projects.
They are aware of (and able to measure) the required specific data quality attributes and data profiling techniques.
Certified CDATs understand the specifics of the DTAP- environments for data-oriented environments, as well as the governance needed in DA testing, like privacy and information security.
Course Outline
Day 1:
Discover what business intelligence is along with the Data & Analytics landscape components.

Understand the specifics of an analytics environment, including the 3 Vs for Big Data, OLTP and OLAP, BI and data warehousing, and insights into relevant data modeling techniques.

Explore the DA & BI software testing techniques and approaches.
Day 2:
Deep dive into DA testing (through hands-on exercises) to learn more about test techniques, queries, data modeling, data mining, completeness and transformation testing.

Explore the importance of data quality and the ins and outs of data profiling.

Discover the multiple dimensions of (DTAP) test environments and the implications of privacy and security standards.
Upcoming Class
Date
Venue/Platform
MBOT CPD Hour
Face to face (F2F) or Remote online training (ROT)
06-07 Nov
MS Teams
TBA
Remote online training (ROT)
26-27 Mar 2024
MS Teams
TBA
Remote online training (ROT)
Pricing & Payment Plans
Course Fee
RM 5,200
Plus RM 1,050 for exam fee.
*Price above before SST
Fill the training course registration form by clicking the button below to register.
You can reach us via WhatsApp at +6011 51124480 between Monday and Friday,
9 a.m. to 6 p.m.
Enroll Courses