ISTQB® Certified Tester Game Testing (CT-GaMe)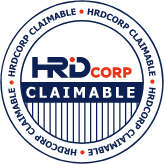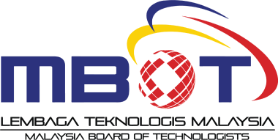 About the Course
The ISTQB® Gaming Testing certification focuses on the knowledge and abilities required to perform and manage testing at all levels in game projects. It explains the fundamentals of video and game testing, as well as how to identify risks and goals for gaming software. It entails conceptually creating, implementing, and executing game software tests, approaches to game testing (Game Testing Mechanics, Sound Testing, Graphics Testing, and Localization), and recognizing game testing tools.
Who should attend?
Testers, Test Analysts, Test Consultants, Test Managers, Acceptance (UAT) testers and professionals in other video game development roles.
Entry criteria: Prior training in the ISTQB CTFL Course is recommended
Exam prerequisite: 
I

STQB Certified Tester Foundation Level Certification

Some exposure in game software development or game software testing
Business Outcomes
Describe basic concepts of video games and game software testing

Determine risks, goals and game software requirements under the needs and expectations of stakeholders

Conceptually design, implement and execute basic game software tests

Know the approaches to game software testing and their purpose

Recognize the tools supporting game testing
Course Outline
Chapter 1:
Specificity of Game Testing
Game Testing Basics

Typical Roles of the Game Development Team

Testing Activities throughout the Game Software Development Lifecycle
Chapter 2:
Testing Game Mechanics
Game Mechanics

Approaches to Testing Game Mechanics.
Chapter 3:
Graphics Testing
Principles and Concepts of Game Graphics
Approaches to Testing Graphics in Game Products
Graphics Test Execution
Tools Support for Graphics Testing
Features of the Sound Content of the Game Product
Types of Defects in Sound Content
Approaches to Testing Sound Content in Game Products
Sound Test Execution
Chapter 5:
Game Level Testing
Game Level Design Principles and Concepts
Stages and Execution of Game Level Testing
Tools Support for Game Level Testing
Chapter 6:
Game Controllers Testing
Principles and Concepts of Game Controllers
Approaches to Testing Controllers in Game Products
Tools Support for Game Controllers Testing
Chapter 7:
Localization Testing
Principles and Concepts of Localization Testing
Types of Localization Defects and their Causes
Localization Testing Approaches and Execution
Tools Support for Localization Testing
Sourced: Certified Tester Game Testing (CT-GaMe) Specialist Syllabus Version 1.0.1
Upcoming Class
Date
Venue/Platform
MBOT CPD Hour
Face to face (F2F) or Remote online training (ROT)
06-07 June
MS Teams
8
Remote online training (ROT)
04-05 Dec
MS Teams
8
Remote online training (ROT)
Pricing & Payment Plans
Course Fee
RM 4,500
Plus RM 1,050 for exam fee.
*Price above before SST
Fill the training course registration form by clicking the button below to register.
You can reach us via WhatsApp at +6011 51124480 between Monday and Friday,
9 a.m. to 6 p.m.
Enroll Courses